The Intervention You Are Looking For!
An Effective, Yet Inexpensive Approach to Helping Troubled Teens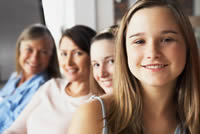 Get Your Teen Back!
Is the $60,000 plus price tag of most residential treatment programs out-of-reach? There is finally a less expensive alternative that works, and can be custom fit to your needs!
Our Professional Intervention Service includes a full in home intervention from a intervention specialist, anytime phone access to your specialist (Imagine, therapists available to help anytime day or night your teen is driving you crazy), a minimum of three months of follow up care, weekly intervention coaching sessions with you/your teen, our state-of-the-art intervention support network, and more ... all at a fraction of the cost of residential treatment.